How to Submit Audit Documentation in eServices
Access the eServices portal and log in or create an account.
From the home page, select the Forms tab.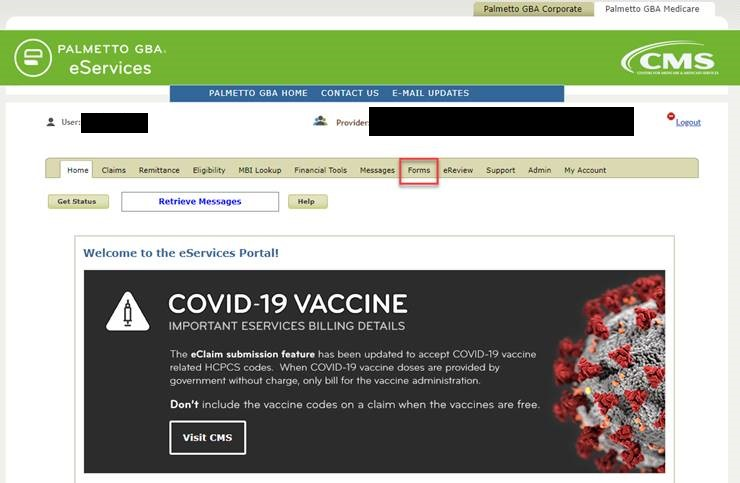 Select Audit and Reimbursement on the Topic dropdown, then select Documentation Submission from the dropdown menu.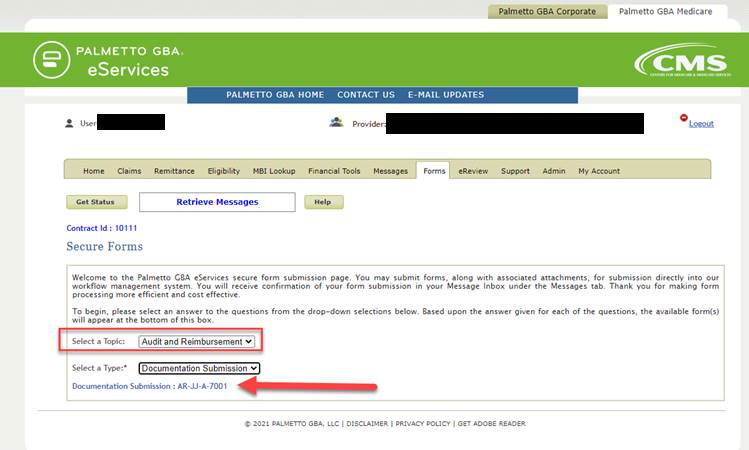 On the next screen:
1. Select the type of documentation being uploaded from the dropdown. The choices are as follows:
Desk Review
Full Cost Report Audit
S-10 Audit
Wage Index
Occupational Mix
Reopening
Appeal
IRF Compliance Review
Other
2. Enter your Fiscal Year Begin (FYB) and Fiscal Year End (FYE) dates.
3. Use the Choose File button to navigate to the files you would like to upload. Please note the 150 MB total file size limit.
4. Select the Submit button.