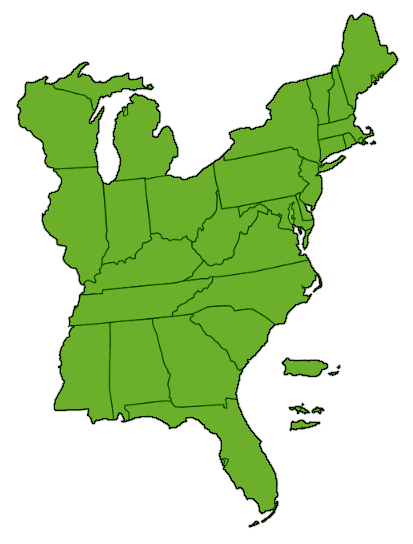 The Eastern Region Site Verification Services (ERSVS) Contract was awarded to Palmetto GBA in 2020 by Centers for Medicare & Medicaid Services (CMS).
The site visit verification process is a screening mechanism implemented by CMS to prevent questionable providers/suppliers from enrolling in Part A and Part B of the Medicare program.
Palmetto GBA, along with our partners, conducts site verification services for providers/suppliers in the 26 states east of the Mississippi River as well as the District of Columbia, Puerto Rico and the U. S. Virgin Islands.
A site verification may be requested by CMS, or one of their Medicare Administrative Contractors (MAC) listed below:
| MAC | Jurisdiction |
| --- | --- |
| National Government Services, Inc. (NGS) | J6, JK |
| Wisconsin Physicians Service (WPS) | J8 |
| CGS Administrators, LLC | J15, JB, JC |
| Novitas Solutions, Inc. | JL, NPE DMEPOS-East |
| Palmetto GBA, LLC | JJ, JM |
| First Coast Service Options, Inc. | JN |
| Noridian Healthcare Solutions, LLC | JA |
Once the request for the site verification service is received by Palmetto GBA, we or one of our partners will conduct the on-site verification. Our partners include: